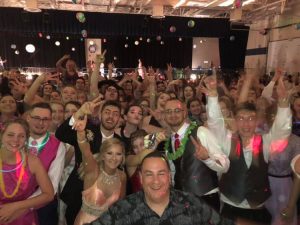 When it come to schools events, HITMAN ENTERTAINMENT has played at:
– Homecomings
– Theme parties
– After school dances
– "Mother-son" and "father-daughter" dances,
– Holiday dances
– School & PTA "family nights"
And of course, the ultimate dance of the year, THE PROM!  Hitman Entertainment understands how important it is to make that night THE most memorable night of a teenager's 4 years in high school, guaranteed to make each guest remember that one night for the rest of their lives.
So why are we considered the #1 hit music DJ service in north central Ohio?  It's simple. Our playlist at school parties is extremely tight, playing today's hottest hits, while mixing in the very best of the "old school" and fun line dances!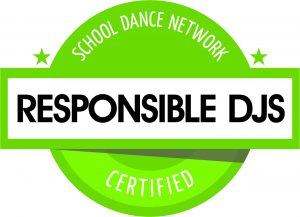 School administrators take note:  We are the ONLY member of the SCHOOL DANCE NETWORK in all of north central Ohio, which is your school's guarantee that we ONLY play edited versions of songs that eliminate questionable lyrics.  We perform responsibly!

Many principals prefer to hold dances after school, which is not a problem for us either. We generally offer lower rates if the dances are held after school.  Contact us for all the details. Here are some of the schools that rely on HITMAN ENTERTAINMENT annually for their school dances.
ST. PETERS HIGH SCHOOL AND JUNIOR HIGH
GALION CITY SCHOOLS
PIONEER CTC
CRESTVIEW MIDDLE SCHOOL


We look forward to making your event everything you've imagined, and more. Contact us today.
Phone: 419-522-9013
E-mail: HitmanEntertainment1@gmail.com
Is your date available?  See for yourself by using the booking calendar on the right section of this page.