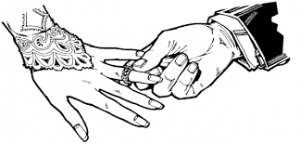 Your wedding day isn't just another "job" to us. We believe that you are trusting us to transform a girl's dream of becoming a princess into reality, for one incredible, magical night!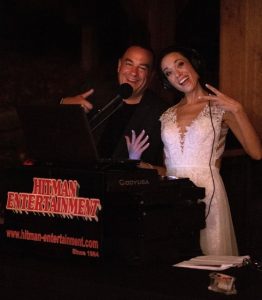 Tony's song selection and high-energy mixing ability will pack your dance floor and make your reception a true celebration.
You'll spend months working on all the details with the venue, photographer, caterer, and florist.  Now, rely on Hitman Entertainment to tie it all together with the perfect music for a perfect night!
Hitman Entertainment…an affordable way to get award winning service AND the most extravagant wedding in town!



STRICTLY PROFESSIONAL interaction, while having fun with your crowd 
* NO vulgar comments, silly remarks, or embarrassing jokes!
* Your reception is NOT the Hitman Entertainment "show".  YOU are the star of the reception, not us!
* DJ will NOT drink alcohol at your reception.
* A RADIO-TRAINED voice and personality so you don't have to worry about an amateur DJ who can't speak properly.
* The RIGHT music for your crowd.  The selection played by HITMAN ENTERTAINMENT is always loaded with time-tested favorites, for ALL ages, young or older, all at just the right volume.  All night long, we closely WATCH THE CROWD to see what is working…and NOT working!  Then, we make adjustments as needed.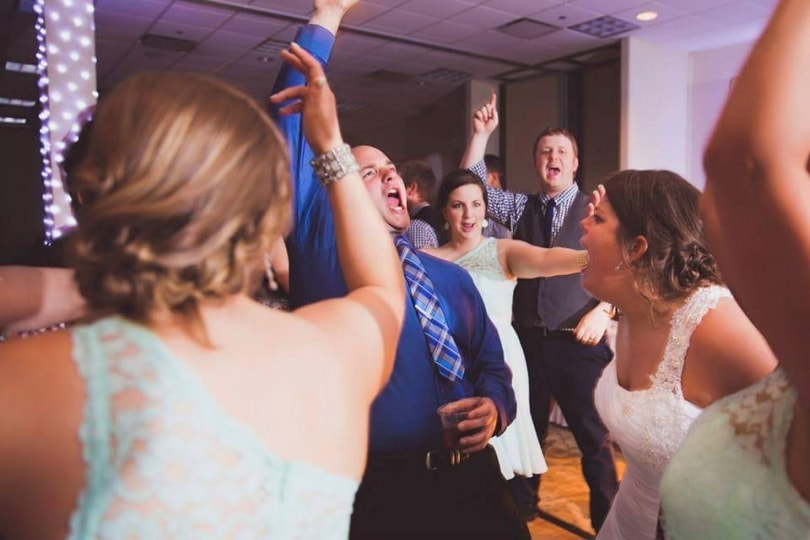 Other features of importance to you

* Our helpful reception planning guide allows you to customize your reception the way YOU want it.  All your questions are happily answered any time you need assistance!  Then, let us handle it all for you on the wedding day!
* Written contract detailing all the important particulars of the reception
* We dress for success, in proper attire to fit your event.
* We CONSTANTLY follow what's trending in wedding receptions and music.
* 3 lighting options available at an additional charge to really enhance the reception experience!  Dance floor lighting, uplighting for the venue walls, and a gobo projector light, personalized with the couples names!  Ask for details and pricing.
* Fully insured




Need music at your ceremony?
* Not having a church wedding ceremony?  We can provide a separate sound system at your ceremony which includes:
– Light music as the guests are being seated

– Customized music of YOUR choice for your walk down the aisle, the recessional, and anything in between
– Lavalier OR headset style microphones for the officiant if requested

All at a fraction of the cost of hiring a soloist or choir.  Ask for details.
Photos courtesy of I'm Laura Marie – www.imlauramarie.com
and H&R Fotostudio – www.woosterphotographystudio.com

What do we mean when we say we provide you with AWARD WINNING SERVICE?  WeddingWire, the leading wedding planning website, has awarded us their "Couples Choice Award" YEAR AFTER YEAR for being in the TOP 5% of wedding DJ services NATIONWIDE!  These are determined by reviews and surveys from over a million WeddingWire newlyweds.
We look forward to making your event everything you've imagined, and more. Contact us today.
Is your date available?  See for yourself by using the booking calendar on the right section of this page.